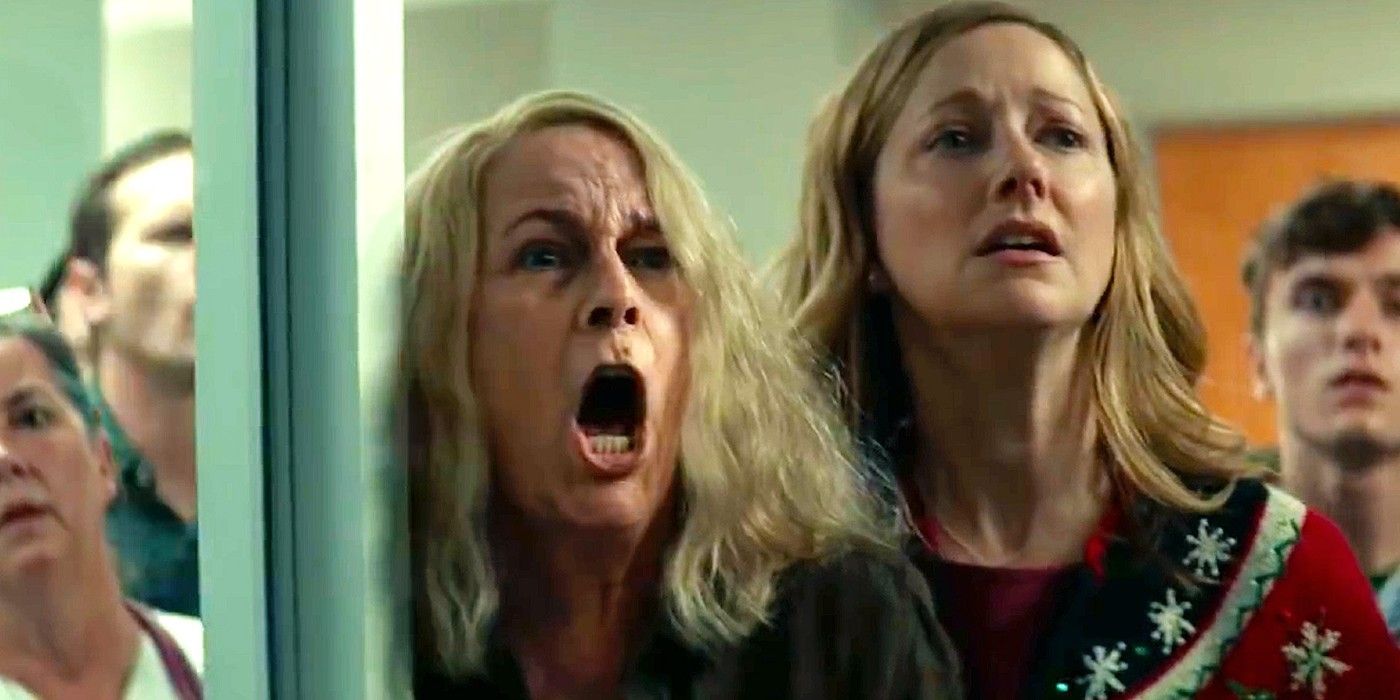 Judy Greer, one of the stars of the upcoming Halloween Kills, reveals the scene she found the most terrifying to film. The film follows-up David Gordon Green's Halloween, which retconned every film in the franchise to act as a direct sequel to John Carpenter's 1978 original. The 2018 reboot-quel saw the return of Jamie Lee Curtis as Laurie Strode, the franchise's original final girl. Greer played Karen, Laurie's daughter, alongside fellow castmates Will Patton, Andi Matichak, Nick Castle, and Toby Huss.
Halloween Kills sees the return of Curtis, Greer, and a few others, with Green once again behind the camera. The film is set to pick up moments after Halloween ended, continuing the same night of Michael Myers' murderous reign of terror. The significant shift for Greer's Karen comes from not believing in her mother's paranoia in the previous film to now having experienced Myers' return, changing the estranged dynamic between the two. That newly heightened bond will only deepen the terror in which they find themselves, both for the characters and the Halloween Kills audience.
While speaking with Bloody Disgusting, Greer mentions a scene in Halloween Kills that sees Karen accompany Laurie to the hospital. Eventually, the hospital erupts into chaos, with a mob of people running and bumping into Karen and Laurie, who are pinned down in a hallway. As Greer put it, "the scariest part was for real," since even when the bedlam is choreographed, it can still be a tumultuous ordeal. Even with what she knew before filming, Greer couldn't help but feel terrified while being inches away from being trampled:
I think the scariest part was for real when we were stuck in the hallway, me and Jamie, and the mob was running after us, and they were running past us and bumping into us and shoving us and not even noticing or listening to us. It was really overwhelming and really scary. I was like, God, this is terrifying! It's a movie, and people are acting; I can't even imagine being in the middle of that kind of thing for real.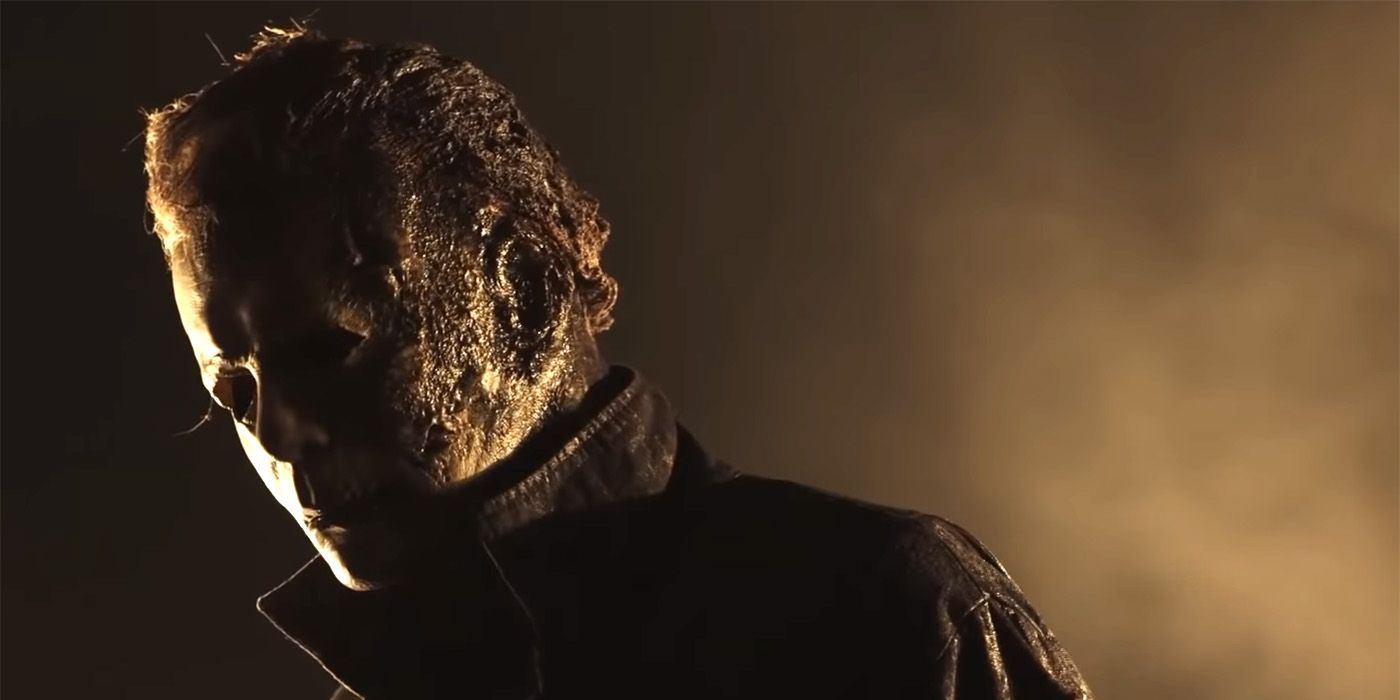 While the scene Greer mentions is full of chaos, it may not be what fans would've guessed as the most terrifying for her to film. It was clearly intense, but most would've likely expected Michael to play a more direct part in the moment. However, horror films can be just as terrifying for actors to film, and often more so in some scenes that may not be as frightening for audiences. As Greer said herself, "I can't even imagine being in the middle of that kind of thing for real."
Halloween Kills is set to have plenty of harrowing moments. A petition was even launched recently asking for the removal of a scene in Halloween Kills that features the slaughter of firefighters. While it's unlikely that the scene in question will be removed from the film, it shows that the sequel is already making waves for its intense content. It also won't be the last time audiences see Michael, as another sequel, Halloween Ends, is already planned for next year. For audiences eager to see the next horrifying chapter, Halloween Kills premieres on October 15, both in theaters and streaming on Peacock.
Source: Bloody Disgusting